The Modern Automobile is the Most Complex Cyber Physical System (CPS)
Dr. Nady Boules, President, NB Motors, L.L.C
___________________________________________________________________________________________________
Time: TBD
Room: TBD
The automotive industry is undergoing a technological revolution with exponentially increasing electronic content and interconnected embedded systems in support of current and future complex electrified, connected and autonomous systems. This is in contrast with the relatively simple stand-alone computing systems that once controlled basic engine and chassis functions.
In this talk, examples of new and emerging automotive systems will be discussed to show that these systems are evolving to become highly cyber-physical in nature, and perhaps represent some of the most sophisticated cyber-physical systems that exist. These technologies are considered foundational to future Intelligent Transportation Systems and have a huge potential to impact the industry and society.
Before we get into such specific examples, the talk will quickly cover the motivations or market drivers which let the automotive systems to move into the CPS space.
IoT goes to space: A revision of the challenges to enable IoT connectivity from nano-satellites constellations
Dra. Sandra Céspedes,
Universidad de Chile, Head of WiNET Research Group (Santiago, Chile)
___________________________________________________________________________________________________
Time: TBD
Room: TBD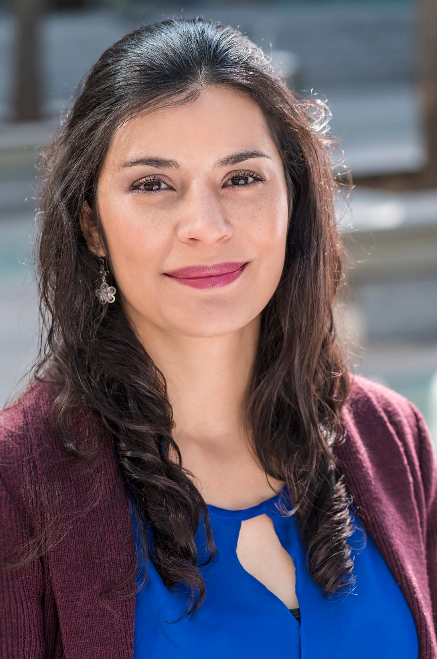 The Future Internet concept involves the evolution of Internet connectivity worldwide. Global coverage and always-on connectivity are now envisioned to almost everything on Earth, including critical infrastructure, natural resources, everyday objects, processes, and people. Large-scale Low-Earth Orbit (LEO) satellite constellations have shown its potential as an expansion of terrestrial networks to address the lack of coverage in remote regions and the vulnerability of terrestrial networks in cases of natural disasters. Constellations of nano and small satellites are being deployed to expand the range of possible services provided by space communications infrastructure, in aspects such as machine-to-machine communications, emergency communications, remote monitoring, and remote device controlling, among others. This talk focuses on the segment of LEO constellations that intend to remain as a low-cost solution for IoT connectivity of wide-area and power-constrained sensor (and actuator) networks. The focus is on the direct-to-satellite access mode, where the sensor nodes are equipped for communicating directly with the satellite. We will address challenging aspects related to the first three layers of a typical communications system: physical, link, and network layers, in the context of IoT networks served by LEO constellations.
Nanocommunications for Medical Applications
Dr. Rafael Asorey Cacheda,
Universidad Politécnica de Cartagena (España) – IEEE Computer Society
___________________________________________________________________________________________________
Time: TBD
Room: TBD
He received his M.Sc. degree in Telecommunication Engineering (major in Telematics and Best Master Thesis Award) and his Ph.D. (cum laude and Best PhD Thesis Award) in Telecommunication Engineering from the Universidade de Vigo, Spain, in 2006 and 2009, respectively. He was a researcher with the Information Technologies Group, University of Vigo, Spain until 2009. Between 2008 and 2009 he was also R\&D Manager at Optare Solutions, a Spanish telecommunications company. Between 2009 and 2012, he held an Ángeles Alvariño position, Xunta de Galicia, Spain. Between 2012 and 2018, he was an associate professor at the Centro Universitario de la Defensa en la Escuela Naval Militar, Universidade de Vigo. Currently, he is an associate professor at the Universidad Politécnica de Cartagena. He is author or co-author of more than 60 journal and conference papers, mainly in the fields of switching, wireless networking and content distribution. He has been a visiting scholar at New Mexico State University, USA (2007-2011) and at Universidad Politécnica de Cartagena, Spain (2011, 2015). His interests include content distribution, high-performance switching, peer-to-peer networking, wireless networks, and nano-networks. Regarding IEEE, he is an active member collaborating in different activities like the last edition of the 2020 IEEE High Performance Switching & Routing Conference, in which he served as Technical Program Committee Co-Chair.